Art Monument Company, Inc.
Address: 26295 Mission Blvd. Hayward, CA 94544
Phone: 510-581-1206 510-581-1209 fax
David McLennan, Andrew McLennan, Jody Wensler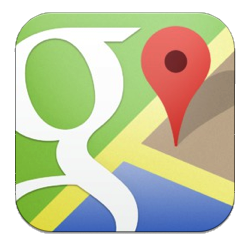 Life is Art. Your memorial should reflect that.
When a loved one passes, it's important to recognize that beautiful life with a fitting memorial that speaks to their essence and their life's history.
For over 90 years, Art Monument has made timeless and reverent high quality headstones for families all over the Bay Area. Our passion brings together a love of art, personal histories, and family traditions. Helping thousands of families honor the ones they have loved who have gone on before us.
We believe the monument or memorial marker that is placed on your loved ones' grave is an important reflection of their life. Working with any one of our expert team members, we can help translate your ideas and the many different facets of a person's life such as religion, hobbies, fraternal organizations, favorite flower, or beloved pet, (to name just a few), into a gorgeous work of art to mark their final resting place. With such a wide diversity of cultures and ethnic backgrounds here in the Bay Area, we offer monuments and tombstones in several different languages and can replicate most any language you request.
Art Monument has sophisticated design systems to help make your loved one's marker a stunning piece of art. Whether you're in need of a simple gravestone or elaborate monument, our friendly and expert staff is here to assist you in designing just the perfect marker. We specialize in granite and bronze memorials for any cemetery and offer a wide array of granite colors to choose from for your design.
We can also create granite benches, signs and other types of commercial markers for a variety of things such as subdivisions, building complexes and more.
Call us today or stop by our store display at 26295 Mission Blvd. Hayward, CA to learn more about how we can be of service for you and your family.